Install VeraCrypt on Nvidia Jetson
VeraCrypt
Open source disk encryption software

Creates a virtual encrypted disk within a file and mounts it as a real disk.
Encrypts an entire partition or storage device such as USB flash drive or hard drive.
Encrypts a partition or drive where Windows is installed (pre-boot authentication).
Encryption is automatic, real-time(on-the-fly) and transparent.
Parallelization and pipelining allow data to be read and written as fast as if the drive was not encrypted.
Encryption can be hardware-accelerated on modern processors.
Provides plausible deniability, in case an adversary forces you to reveal the password: Hidden volume (steganography) and hidden operating system.
More information about the features of VeraCrypt may be found in the documentation.

To run: Menu -> Accessories -> VeraCrypt
To run in a terminal: veracrypt
Fortunately, VeraCrypt is very easy to install on your Nvidia Jetson in just two steps.
Install Pi-Apps - the best app installer for Nvidia Jetson.
Use Pi-Apps to install VeraCrypt.
Compatibility
For the best chance of this working, we recommend using the latest version of Nvidia Jetpack for your specific Jetson (Jetson TX1, Jetson Nano, Jetson TX2, Jetson Xavier, or Jetson Orin).
VeraCrypt will run on L4T Ubuntu ARM64.
Install Pi-Apps
Pi-Apps is a free tool that makes it incredibly easy to install the most useful programs on your Nvidia Jetson with just a few clicks.
Open a terminal and run this command to install Pi-Apps:
wget

 -qO- https://raw.githubusercontent.com/Botspot/pi-apps/master/install 

|

 

bash
Feel free to check out the Pi-Apps source code here: https://github.com/Botspot/pi-apps
Install VeraCrypt
Now that you have Pi-Apps installed, it is time to install VeraCrypt.
First launch Pi-Apps from your start menu: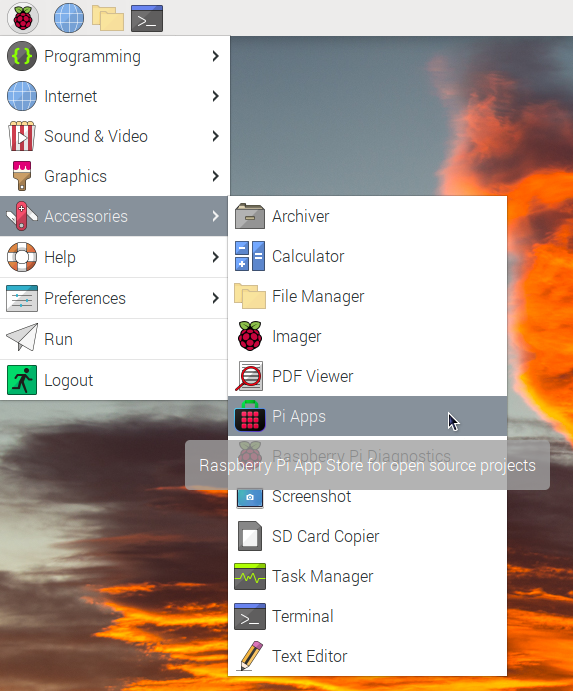 Then click on the Tools category.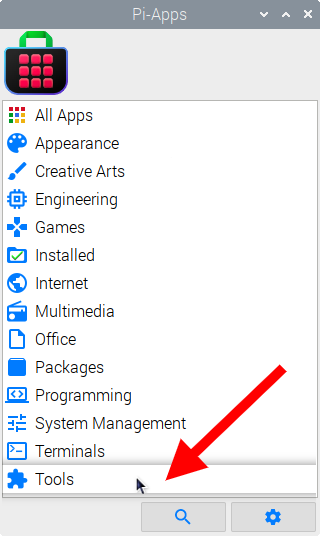 Now scroll down to find VeraCrypt in the list.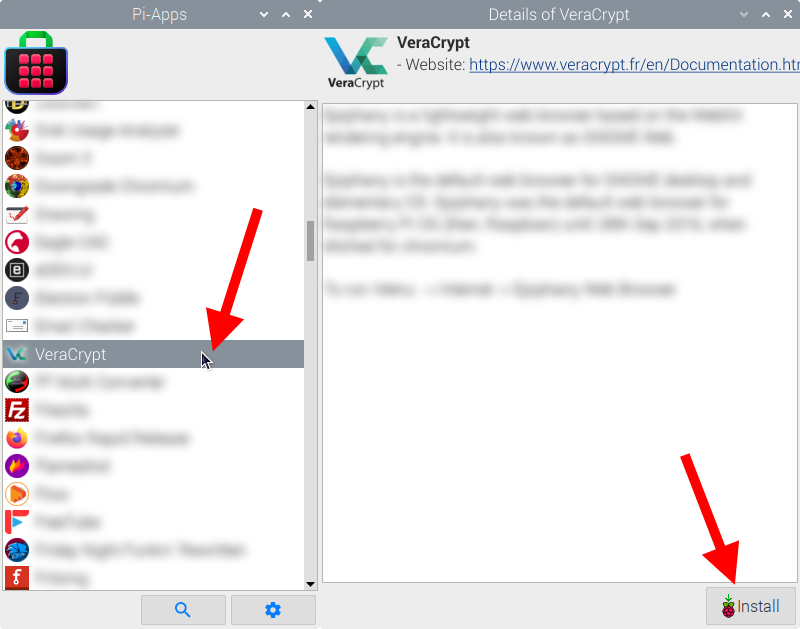 Just click Install and Pi-Apps will install VeraCrypt for you!