Install Pika Backup on Linux ARM Device
Pika Backup
An easy way to backup all your drives.

Doing backups the easy way. Plugin your USB drive and let the Pika do the rest for you.

Create backups locally and remote
Set a schedule for regular backups
Save time and disk space because Pika
Backup does not need to copy known data again
Encrypt your backups
List created archives and browse through their contents
Recover files or folders via your file browser

Pika Backup is designed to save your personal data and does not support complete system recovery. Pika Backup is powered by the well-tested BorgBackup software.

To run: Menu -> Accessories -> Pika Backup
To run in a terminal: flatpak run org.gnome.World.PikaBackup
Fortunately, Pika Backup is very easy to install on your Linux ARM Device in just two steps.
Install Pi-Apps - the best app installer for Linux ARM Device.
Use Pi-Apps to install Pika Backup.
Compatibility
For the best chance of this working, we recommend using the latest LTS of Ubuntu or Debian from your hardware manufacturer.
Pika Backup will only run on an Ubuntu/Debian ARM64 OS. Pi-Apps will not let you install Pika Backup on an Ubuntu/Debian ARM32 OS.
Install Pi-Apps
Pi-Apps is a free tool that makes it incredibly easy to install the most useful programs on your Linux ARM Device with just a few clicks.
Open a terminal and run this command to install Pi-Apps:
wget

 -qO- https://raw.githubusercontent.com/Botspot/pi-apps/master/install 

|

 

bash
Feel free to check out the Pi-Apps source code here: https://github.com/Botspot/pi-apps
Install Pika Backup
Now that you have Pi-Apps installed, it is time to install Pika Backup.
First launch Pi-Apps from your start menu: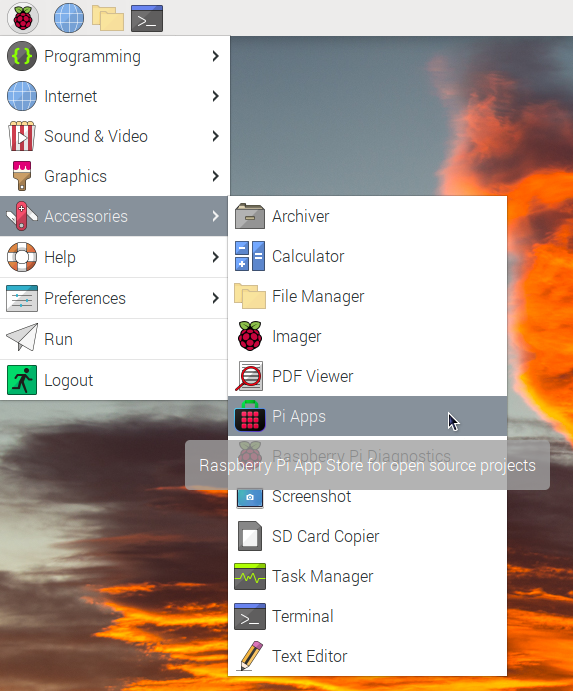 Then click on the System Management category.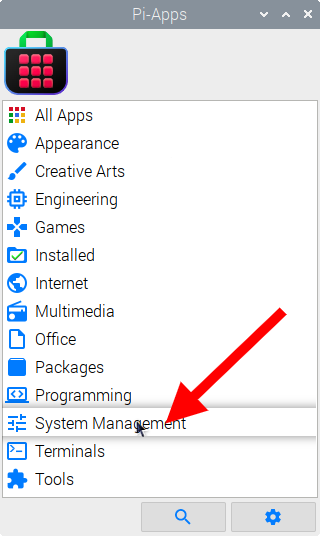 Now scroll down to find Pika Backup in the list.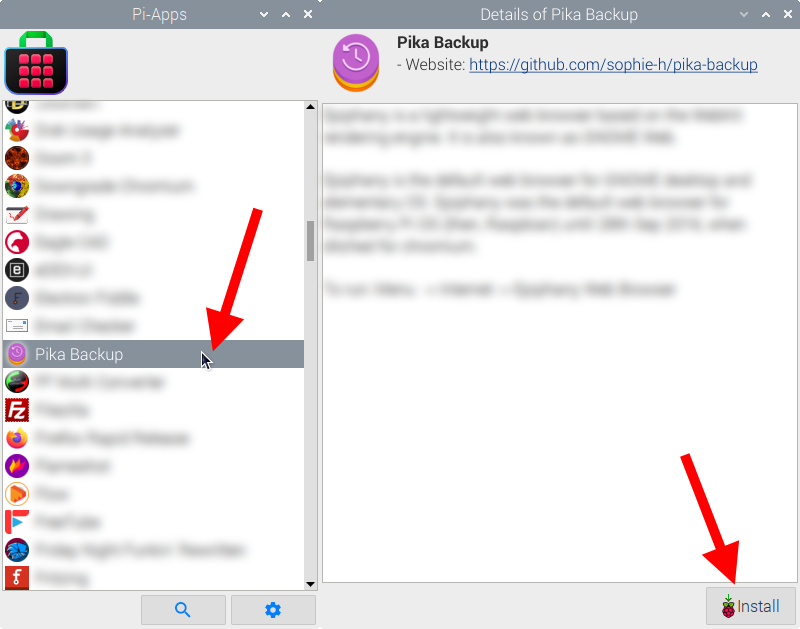 Just click Install and Pi-Apps will install Pika Backup for you!